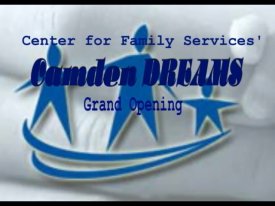 Photos from the Camden DREAMS Grand Opening are now online.
To view a video of the construction click here.
These are random photos from the event. Click on anyone to see it full size. Click here to view all of the photos. To view a slide show click here.
cpm_viewRandomMediaFromAlbum (6,4,57);
$objCpm->cpm_close;
?>
To keep up to date on this project and others you can subscribe to a daily email digest of this Blog. To view options on subscribing click here.