Monarch's staff members are a key to our success. Click on any name to find our more about them. If you have questions or would like to discuss a project feel free to contact us.
Richard W. Brown, has over forty years experience in both housing development and community organizing. Since 1991 Mr. Brown has been the Chief Executive Officer of Monarch Housing Associates, the 1995 Governor's Excellence in Housing Award winner in the organization category. He has been happily married to Jan, the woman he loves since 1975, and has two grown children – Jon and Mike and a daughter-in-law Willa. On July 19, 2010, he became the proud grandfather of his first granddaughter – Lilah-Rae. Call Mr. Brown at 908-272-5363 ext. 225.
Back to the Top
Ending Homelessness Team
Click to Learn More About Our Work to End Homelessness
Taiisa Telesford Kelly joined Monarch Housing Associates in March of 2006. She has experience in housing development working with federal, state and local funding sources to secure financing for special needs housing projects. In October of 2007 Taiisa joined the Ending Homelessness Team where she works with local governments, non profits and community stakeholders to develop coordinated strategies to end homelessness.
Mrs. Kelly has extensive experience in working with community stakeholders on homeless planning activities. As a member of the Ending Homelessness Team Mrs. Kelly guides communities through the process of developing 10 year plans to end homelessness and has completed 3 community plans in the past 2 years. Working collaboratively with counties and service providers, Mrs. Kelly helps to bring best practices and program models such as housing first, rapid re-housing, and single point of entry systems to communities as they work to restructure systems and bring an end to homelessness. Mrs. Kelly received her B.A. in psychology and anthropology from Rutgers University. Call Mrs. Kelly at 908-272-5363 ext. 223.
Back to the Top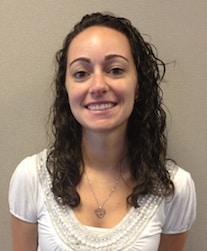 Katelyn Cunningham joined Monarch Housing as a part-time intern in September 2011 and became a full time member of the Ending Homelessness Team in June 2012. Katelyn has been meeting with Continuums of Care across the state and working with them on ten year plans to end homelessness. She has a particular interest in data and specifically has been responsible for enhancing how Monarch uses HMIS data.
She is a graduate of Rowan University and holds a Masters of Social Work from Rutgers University. Call Ms. Cunningham at 908-272-5363 ext. 224.
Back to the Top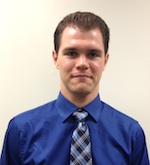 Jay Everett joined Monarch Housing Associates in 2013. His specialization in research surrounding impact assessment of social projects in housing, infrastructure, and health complements the work of the Ending Homelessness Team. Jay has international public sector experience as Community Development Intern at AySA, Argentina's largest public water utility, and he has also consulted with Colombian and American community development organizations. Most recently, Jay worked providing educational services to families with special needs students in New Jersey.
Jay is a graduate of Ramapo College of New Jersey and holds a Master of International Affairs and Development degree from The New School University. Call Mr. Everett at 908-272-5363 ext. 222.
Back to the Top
Tiffany Barron joined Monarch Housing Associates in 2016. She has experience working with homeless communities in Taipei, as the outreach coordinator and homeless ministry leader for a local church. Most recently, she was the administrator for a tutoring center serving underrepresented groups in the Princeton area.
She is a graduate of Swarthmore College, with a B.A. in political science and Chinese. Call Ms. Barron at 908-272-5363 ext. 233.
Back to the Top
Housing Production Team
Click to Learn More About Our Housing Production Work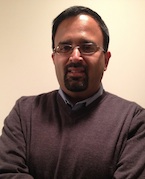 Asish Patel, Monarch's senior associate, works with the housing production team. During the past 16 years Mr. Patel has worked on numerous acquisition, rehabilitation and new construction projects; consisting of condo units, single family homes, multi-family apartment buildings, scattered site projects, as well as commercial spaces. Primary responsibilities include site selection, coordination with the development team, funding applications, municipal reviews, construction monitoring, and general project coordination. Mr. Patel currently serves as Project Manager for all projects under development at Monarch Housing Associates.
Mr. Patel graduated from the New Jersey Institute of Technology with a Bachelor's degree in Architecture, with a History minor, and a Masters' degree in Management. Mr. Patel attended Pratt Institute's Community and Economic Development Internship Program. Mr. Patel was a housing scholar in 1994, and has continued to work for Monarch from that point forward. Call Mr. Patel at 908-272-5363 ext. 232.
Back to the Top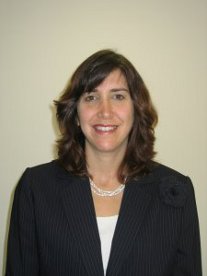 Sharon Levy has been involved in the affordable housing industry for over 20 years in North Carolina, Michigan, and New Jersey working for state government, nonprofit organizations, and for-profit housing developers. Since joining Monarch in 2005, Sharon has helped clients develop multifamily rental housing for households with special needs, seniors, and families using various financing programs including federal low-income housing tax credits, NJHMFA's Special Needs Housing Trust Fund, HUD 202, HOME, HUD McKinney, and the Federal Home Loan Bank Affordable Housing Program.
Sharon received a BA in Political Science from the University of Michigan in 1989 and a Masters in City and Regional Planning from the University of North Carolina at Chapel Hill in 1992. Call Ms. Levy at 908-272-5363 ext. 234.
Back to the Top
Public Policy Team
Click to Learn More About Our Public Policy Work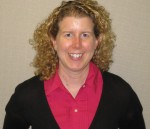 Kate Kelly joined Monarch Housing Associates in March of 2011. Her responsibilities include writing policy and other website updates, coordinating state and federal advocacy update and assisting with fundraising efforts. Prior to joining Monarch, she worked for seven years at the Partnership for Strong Communities in Hartford, Connecticut as the Reaching Home Campaign Manager. Managing the statewide effort to end long-term homelessness, Kate effectively implemented statewide advocacy campaigns to fund over 700 new supportive housing units for individuals and families. At the Partnership, she educated state and federal legislators and staff about supportive housing homelessness issues and advocated for new funding sources. She has also developed public forums that led to formal policy recommendations and educated local constituencies such as policymakers, legislators and funders.
Ms. Kelly received her B.A. in government from the University of Notre Dame and an M.S.W from the University of Connecticut School of Social Work. Call Ms. Kelly at 908-272-5363 ext. 226.
Back to the Top