Mercer County Executive and Board of Chosen Freeholders endorse the Homeless Trust Fund!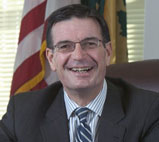 On Thursday March 22, 2007, Mercer County Executive Brian M. Hughes and the Board of Chosen Freeholders of Mercer County unanimously endorsed the Homeless Trust Fund.
This important decision occurred after a presentation on March 20th to the Board of Chosen Freeholders. Every member of the Board of Chosen Freeholders endorsed the proposed Homeless Trust Fund. Freeholder Elizabeth Muoio said the county has a responsibility to take care of the homeless. "We're only as well off as the neediest of our residents," Muoio said.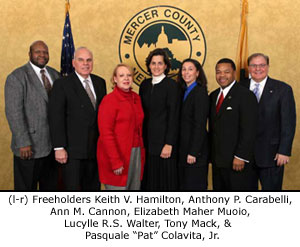 According to Alison Badgett Executive Director of the Mercer Alliance to End Homelessness, this endorsement will help build the momentum necessary to insure the passage of the required legislation by the State of New Jersey to allow Mercer County to establish its Homeless Trust Fund. She also noted how essential the Homeless Trust Fund is to the implementation of the Ten Year Plan to End Homelessness in Mercer County.
Seventy-six (76) counties in 10 states have set up similar trust funds, with Washington state's funding model projects in counties statewide to reduce homelessness. There are 900 homeless people in Mercer County on any given day, with highs of 2,000. Counties across the country have achieved significant reductions in their homeless populations; a homeless trust fund will provide the revenue necessary to achieve similar success in New Jersey.
The full resolution approved by County Executive Brian M. Hughes and the Board of Chosen Freeholders will be posted later this week.
To read the Trenton Times article on the presentation to the Freeholders click here .
To find out how to sign on click here or send an email.
To see all who have signed up click here.