LET'S ROCK AMERICA PRESENTS BLANK-FEST NEW JERSEY 2007!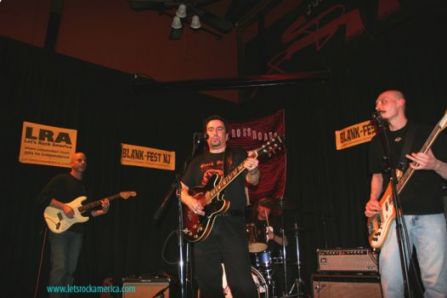 As the holiday season officially begins, Let's Rock America prepares to host their annual Blank Fest event.  Once again, The Crossroads in Garwood New Jersey will be home to the benefit concert featuring local bands coming together to provide blankets for the homeless.  This years concert will be held on December 23 starting at 4pm. The line up for this year's Blank Fest includes:
Ruby and Jerry
Melinda Davis and the 11th Hour
The Voltaires
Splooge
F.P. Toz
The Baghdaddios
Blank-Fest New Jersey 2007 will run from 4pm – 12:30pm at The Crossroads, 78 North Avenue, Garwood, New Jersey 07027.  Admission to the event is a blanket for the homeless.  All blankets collected at Blank Fest New Jersey 2007 will be distributed at Project Homeless Connect events throughout the state on January 29, 2008.
To learn more about Blank-Fest click here.