National Veterans' Rights Group To Hold Ten City Rallies In Support Of Veterans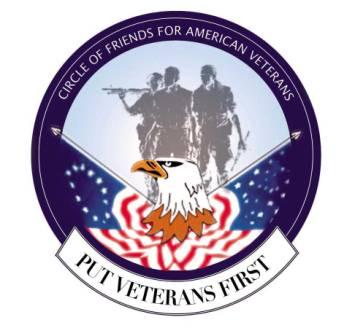 The Circle of Friends for American Veterans, a non-profit organization, is organizing rallies around the country in support of services and housing for homeless veterans. An excerpt from the press release is below.
Beginning in December 2007 and running through February 2008, the president of the Circle of Friends will again lead a circuit of rallies across America to raise support for the homeless veterans on our streets. The rallies will feature a color guard, speakers, an open bar, and recognition of veterans who are in attendance. Invited speakers include 2008 Presidential candidates or their representatives. A complete schedule of rallies can be found at the end of this press release.

According to the Department of Veteran Affairs (VA), there are approximately 300,000 homeless veterans on our streets any given night. About 3,000 of the valiant troops who served in Iraq and Afghanistan are now homeless veterans. The VA only funds 12,000 beds a years for these homeless veterans.

The burden for supporting homeless veterans comes to rest on the approximately 250 not-for-profit transitional facilities in our country. Only about 50 of these receive any kind of VA funding, and even then, this funding is inadequate. Closer to home, the VA funds only 56 beds for homeless veterans for the entire state of Iowa.

Additional information on the Circle of Friends can be found at www.vetsvision.org. For further details, please phone 1-800-528-5385 or e-mail info@vetsvision.org.
To read the full press release please click the link below: