Mayor Palmer signs America's Road Home Principles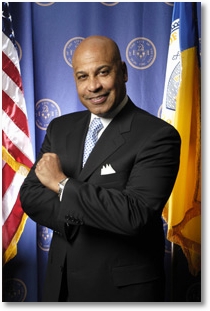 This week, Trenton Mayor Doug Palmer, President of the United States Conference of Mayors which has partnered with the United States Interagency Council on Homelessness to commit to the abolition of the disgrace of homelessness, became a Charter Signatory to the America's Road Home Principles. Mayor Palmer signed the Statement at the Conference of Mayors headquarters during the press conference of the Mayors Task Force on Hunger and Homelessness.
We salute Mayor Palmer for his leadership on this issue not only nationally but in the City of Trenton. We encourage other mayors, county executives and elected leaders in New Jersey to also sign on to America's Road Home Principles so that we wild have leadership and commitment to end chronic homelessness in New Jersey.
For more information on the America's Road Home Principles click here.