Studies on family homelessness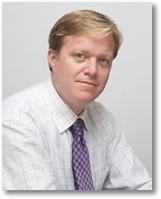 In our travels this year we have heard from many who have asked about Dennis P. Culhane's recent studies on family homelessness. There have been many who have questioned the core components of the study related to length of stay in the shelter system. "The results indicate that a substantial majority of homeless families stay in public shelters for relatively brief periods, exit, and do not return. Approximately 20 percent stay for long periods. A small but noteworthy proportion cycles in and out of shelters repeatedly."
The following is an over view of the study. To read the full report click here.
Testing a Typology of Family Homelessness Based on Patterns of Public Shelter Utilization in Four U.S. Jurisdictions: Implications for Policy and Program Planning

Published 2007
Author Dennis P. Culhane, Stephen Metraux, Jung Min Park, Maryanne Schretzman, Jesse Valente
Source Fannie Mae Foundation
URL Click here to download the full document
PDF: 28 pages, 167 kbytes
This study tests a typology of family homelessness based on patterns of public shelter utilization and examines whether family characteristics are associated with those patterns. The results indicate that a substantial majority of homeless families stay in public shelters for relatively brief periods, exit, and do not return. Approximately 20 percent stay for long periods. A small but noteworthy proportion cycles in and out of shelters repeatedly. In general, families with long stays are no more likely than families with short stays to have intensive behavioral health treatment histories, to be disabled, or to be unemployed. Families with repeat stays have the highest rates of intensive behavioral health treatment, placement of children in foster care, disability, and unemployment.
The results suggest that policy and program factors, rather than family characteristics, are responsible for long shelter stays. An alternative conceptual framework for providing emergency assistance to homeless families is discussed.
This document is in the public domain and may be freely copied, distributed or publicly displayed.