New Jersey Boy Scout Raises Shoes and Hopes for New Jersey's Poor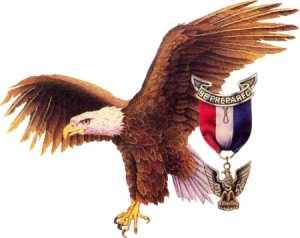 Corey De Leon is a young teen who has proven his understanding of the phrase "I am my brother's keeper". A member of the Northvale Boy Scout Troop 124, Corey has taken on the tremendous task of collecting 20,000 pairs of gently used and new shoes for the needy. Developed as a project to qualify for an Eagle Badge, Corey has managed to collect 11,000 pairs of shoes to date. Working with Dr. Dan Margolin of the Foot and Ankle Center in Oradell, NJ, Corey has accomplished what most would dismiss as impossible.
With the help of a shoe distributer in Teaneck, NJ, 4,500 pairs of new shoes have been donated to Project Homeless Connect events across the state. These shoes will be available to attendees of events in Bergen, Camden, Essex, Hudson, Ocean, Passaic, and Somerset counties.
A freshman at Northern Valley Regional High School, Corey has taken time out of his busy schedule of sports, music and classes to pound the pavement and come up with 11,000 pairs of shoes to donate to those in need. We applaud Corey in his efforts to make a difference. In the lives of so many, these small tokens can have a huge impact. Corey's work is an example of the power of one. As we celebrate Martin Luther King Jr.'s birthday this week, Corey reminds us that as individuals we have the power to do great things and our power to make change is magnified when we work together!