Yes we can make a difference!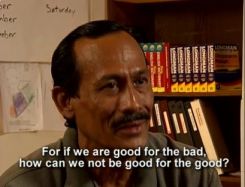 Last week several leaders from New Jersey were able to attend the CSH sponsored MARHMIS conference in Philadelphia. In the morning HUD's Community Planning and Development Office of Special Needs Assistance Programs video "Every Story Makes a Difference". The video highlights the active involvement of the homeless persons and families in ending homelessness and their local Continuum of Care. This is a an excellent movie that should become part of everyone video library. We have a DVD that we can provide to Continuums as well as other groups to view. In addition, you can view it online.
[display_podcast]
To view other videos on this blog click here.