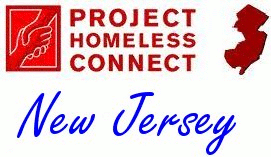 The second annual Project Homeless Connect events in New Jersey were a great success. Held on January 29, 2008, Project Homeless Connect brought together communities and the homeless in an effort to reconnect the homeless to their communities and the communities to their neighbors. 2008 events saw dramatic increases in guests attending and volunteers. Diversified services were provided at events conducted at 37 sites across the state. New Jersey saw over 5,000 guest attend Project Homeless Connect with over 1,000 volunteers! Among the numerous services provided, highlights include flu shots, haircuts, legal services, veterans services, permanent housing referrals and many others. Thousands of articles of clothing, food, books, toiletries and other items were given away at the events. A special thanks goes out to those who worked tirelessly to plan these successful events as well as to the public and private sector volunteers and elected officials who showed their support for Project Homeless Connect around the state!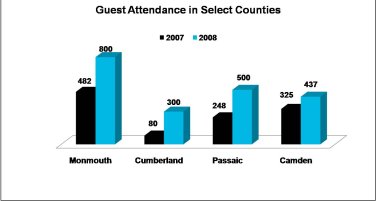 To review the 2008 Project Homeless Connect event click here to view a PDF version of the 2008 Power Point overview.
For more information click here.