To receive "Bridge Builder – Peer Support Advocate of the Year" Award!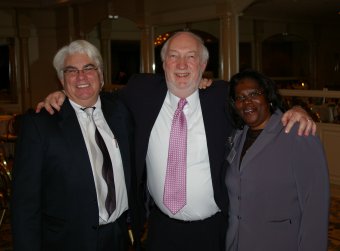 Ray Cortese, Director of Consumer Connections at the Mental Health Association in New Jersey (MHANJ) has been selected by the National Association of Peer Specialists (NAPS) to receive the "Bridge Builder – Peer Support Advocate of the Year" Award at the Association's National Conference held in Philadelphia, PA from August 19 -21st.
The award recognizes Ray Cortese for his leadership in promoting peer support on the state and national level through the creation of the Community Mental Health Associate (CMHA) and Peer Specialist Associate (PSA) credentials in New Jersey, integration of WRAP (Wellness Recovery Action Plan) into peer support models, and the expansion of peer services at the Veterans Administration in NJ.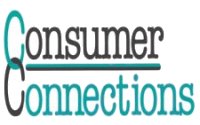 Consumer Connections, established in 1997, is a comprehensive system of training, credentialing, supporting and developing employment opportunities to facilitate the use of peers in the deliverance of mental health and human services. Since becoming Director of Consumer Connections, Mr. Cortese has actively promoted peer support through his participation in state and local organizations and agencies.
"Within the past two years, Consumer Connections has expanded greatly, both geographically and programmatically. In addition to a broader array of trainings, the program has established new relationships with organizations that employ consumers as providers," stated Mr. Cortese. "In 2008 Consumer Connections has worked with such employers as Family Guidance Center in Warren County, Drenk Behavioral Health and Delaware House, resulting in plans for a 2009 conference for mental health organizations that currently employ or will be employing consumers as providers. We have been collaborating with the Mental Health Administrators of Middlesex, Ocean and Monmouth Counties to organize this conference, which will emphasize Best Practice issues related to consumer employment. As with all Consumer Connections programming, consumers will be involved in the development and implementation of this important conference."
As President of the New Jersey Certification Board, Mr. Cortese worked closely with the Board to develop the Peer Specialist Certification, a statewide certification for entry level peer support specialists which provides a credential for peer support workers in PACT, ICMS, partial care programs, outreach workers and community outreach, emergency room psychiatric screening centers.
He also worked to create the Community Mental Health Associate (CMHA) certification and the Peer Support Associate certification. Additionally, he developed co-occurring training and linked it to the already established Chemical Dependency Associate (CDA) offered in NJ, thus allowing for peers to have a wider range of credentialing possibilities.
It was through these efforts that peer support was brought into the mainstream of the credentialing community. Prior to the efforts of Mr. Cortese, the NJ Certification Board did not include peer support in its scope.
Mr. Cortese has also spearheaded efforts to provide valuable support for a pilot program that placed Peer Support Specialists in designated NJ psychiatric screening centers. He was also instrumental in developing training for current residents Greystone Psychiatric Hospital to work as peers within the new hospital based self help/drop-in center.
Mr. Cortese has also provided leadership and keen negotiating skills in working with the Veterans Administration in NJ to use the Consumer Connections CMHA certification trainings as the standard for training VA hired peer specialists. In three years, 15 VA peers have completed the training and Consumer Connections now provides monthly "grand rounds" for these employed peers to address their specialized needs working within the VA system.
In congratulating Mr. Cortese, Bob Kley, Vice President and COO of the MHANJ commented, "Ray Cortese has guided the evolution of Consumer Connections from a training program, into a comprehensive groundbreaking consumer provider workforce development and support initiative. He and his dedicated staff – Charlie Wuth, Frank Garris, and Stephanie Knight – have established a tremendous curriculum presented by a graduate level cadre of professionals and consumers that charts a clear path for consumers seeking credentials in the mental health field. Ray has worked tirelessly to promote peer support in the State of New Jersey by providing leadership in the development of a well trained and respected peer workforce."
For further information about the Consumer Connections program, contact Ray Cortese via email or call (973) 571-4100. For more information about other innovative services and programs at the Mental Health Association in New Jersey.