Are the homeless different than me?
Homeless Myth: True or False
Myth 3: Individuals and families who are homeless are different than me. I could never become homeless and neither could my children.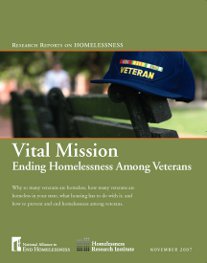 The homeless population is not made up entirely of single men. New Jersey's homeless population is made up of individuals, families, veterans, and youth aging out of the foster care system along with other populations. And in fact, families are the largest growing population of the homeless.
And many families experiencing homelessness are not even counted as homeless because they are living doubled up with friends or family.
The New Jersey 2010 Point in Time Count report showed that:
12,569 people were homeless on the night of January 27, 2010.
4,100 children under the age of 18 were homeless
2,353 children were six years or younger and 1,747 children were ages seven to seventeen
376 youth between the ages of 18-20 were homeless.
And a total of 2,215 families reported being homeless.
Click here to read the full report.
The National Alliance to End Homelessness (NAEH)estimates that in 2006, there were 6,500 veterans in New Jersey experiencing homelessness. Click here to view the entire snapshot of the Alliance's report, Vital Mission Ending Homelessness Among Veterans.
Respondents to the Point in Time Count reported that economic issues were one of the top five reasons that led to their homelessness. The recent downturn in the economy is one of the leading causes of homelessness and there are very few of us who have not been touched by the current recession.
And the increasing costs of housing, food and fuel contribute to the homeless crisis. Many of us are just one health, financial or relationship crisis away from becoming homeless.
To read our posts on all of the myths about homelessness click here.
Do you have a homeless myth that you would like for us to analyze? If yes, click here to send an email.
We encourage you to share your comments about the homeless myths on this page or on our Facebook page.