100,000 Homes Campaign Makes Progress
Report Documents High Rates of Serious Illness
Mental Illness and Substance Abuse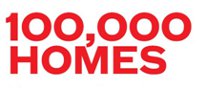 In an August 4, 2011 post on The Huffington Post, Rosanne Haggerty highlights recent date gathered through the surveys given through Community Solution's 100,000 Homes Campaign. She notes in her post that:
The number of homeless people on America's streets is morally indefensible — over 600,000 on any given night — but even more startling is how little we have historically known about this population. If solving a problem depends on first understanding it, it should come as little surprise that solutions to homelessness have often been slow.
The data collected by Community Solution's 100,000 Homes Campaign indicates that:
43.9% face at least one health condition that puts them at serious risk of dying on the streets;
45% experience mental illness;
32.1% reported a dual diagnosis of mental illness and substance abuse;
22.1% are tri-morbid, meaning they live with mental illness, substance abuse, and a chronic health condition;
11.8% have visited an emergency room three times or more in the last three months;
38.9% have no insurance, including Medicaid and veteran's benefits.
The Campaign has shown impressive progress to date. Haggerty writes:
At the start of its second year, the Campaign's 87 member communities have already moved 10,569 homeless people into permanent housing across the United States.
Click here to read the entire post.
And click here for a previous post on the 100,000 Homes Campaign on the Monarch website.