Important HUD-VASH Updates
HUD-VASH Webinar on November 16, 2011 at 1:30 p.m.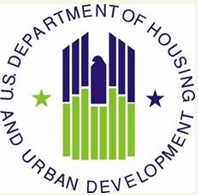 This article includes three key updates regarding the HUD-VASH program.
First, mark your calendars for a HUD-VASH Webinar on November 16, 2011 at 1:30 p.m. We will post the details on our website as soon as they become available
Secondly, regarding, over-referring and over-issuing.
The VA and HUD strongly recommend that case managers over-refer to public housing authorities (PHAs) by 10% – 15% over the number of vouchers that are allocated. Over-referring ensures that when Veterans do not meet HUD's eligibility requirements or drop out for other reasons, the next referrals will already be in the PHA pipeline for faster voucher issuance.
In addition, based upon the success rate of previous vouchers issued, HUD and the VA recommend that PHAs over-issue HUD-VASH vouchers to referred Veterans in order to reach at least 95% utilization of HUD-VASH vouchers awarded.
More on success rates:
Leasing success rates are the % of vouchers issued that have been successfully leased up. For example, if a PHA has issued a total of 100 vouchers to eligible Veterans, but only 75 Veterans successfully signed a lease with the voucher, the issuance success rate is 75%. Therefore, when the PHA has 6 vouchers left to be leased, in order to reach 100% utilization, the PHA would issue vouchers to a total of 8 Veterans referred by the partnering Veterans Administration Medical Center (VAMC.)
Issuance success rates, or the % of referrals issued a voucher, similarly may be used by VAMCs to determine how many additional Veterans should be referred to the PHA.
Lastly, two revised notices were published on HUD's HUD-VASH webpage in September. Notice PIH 2011-50 on project-basing HUD-VASH vouchers and Notice PIH 2011-53 on reporting and portability requirements. Below is a summary of the key changes and components to be aware of in these notices.
The previous cap of 50% of a PHA's allocation of VASH vouchers could be project-based has been lifted. However, any project-based VASH vouchers will still fall under the 20 percent maximum budget authority of the PHA's overall HCV program that may be allocated to project-based voucher (PBV) assistance in accordance with 24 CFR Section 983.5(a).
Section 3 on continued assistance to families that move from project-based units… this section hasn't changed from last year's PBV notice, PIH 2010-23; however, it is a policy change that is still somewhat new.
Section 5 announces the awarding of PBVs to 3 additional PHAs that submitted applications in response to Notice PIH 2010-40 on the availability of competitive funding for HUD-VASH project-based vouchers.
Section 2 clarifies that MTW agencies are required to use the regular form HUD-50058 for HUD-VASH families unless they have received approval from HUD to operate their HUD-VASH program in accordance with their MTW agreement.
Section 2b clarifies HUD-VASH funding policies, which are now exactly the same as policies for FUP and NED funding. All initial funding for HUD-VASH families must be used to lease the number of homeless veterans for which the funds were awarded. In a shortfall situation, if the PHA is not assisting the required number of HUD-VASH families, when it resumes issuing vouchers, it must issue vouchers first to HUD-VASH and other special purpose voucher families until the PHA has assisted its required number of special purpose vouchers.
Section 3d explains that in VMS, VASH port-outs for which the initial PHA is being billed should be reported in the VASH field, not the Port Vouchers Paid field.
These updates were provided by the HUD-VASH National Team. For more information about the team click here.