Housing First Model Decreases Alcohol Abuse
Housing Initiatives Can Reduce Public Cost of Homelessness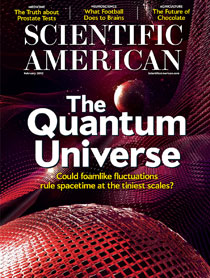 While many housing developments for the formerly homeless require their residents to be sober, a recent study of a Housing First development in Seattle that houses 95 tenants found that when residents where allowed to drink, instead of being punished for drinking, their alcohol abuse decreased. After two years, researchers found that the median number of drinks that residents took a day dropped from 28 to 17 – a 40% drop.
Quoting from the article, "We found that these people are human beings, and can moderate their drinking," says Susan Collins, at researcher at the University of Washington, and lead author on the study, "and that starts with getting housing."
This research disproves the theory that allowing residents to drink will enable addiction and promote substance abuse and instead that with fewer rules, alcohol abusing tenants will drink less. Providing housing first, before treatment, provides the stability they need in their lives to work towards and maintain sobriety.
The Housing First model is proving successful across the country. For example, in New York City, the cost of a housing unit for a formerly chronically homeless individual is $17,277 a year which almost covers the cost to taxpayers of $16,282 a year that a chronically homeless person can rack up in jail stays and emergency room visits.
Could the Housing First model be expanded in New Jersey to end homelessness? Are "dry shelter and housing" rules preventing more individuals from recovering from alcohol abuse?
Click here to read the entire article.