Strategies for Ending Youth Homelessness
Alliance Releases Brief
Hosts March 22 Webinar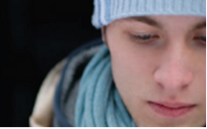 The National Alliance to End Homelessness (The Alliance) has released a brief detailing an emerging framework for ending youth homelessness. The brief provides:
an examination of data on homeless youth,
estimates of the number of homeless youth across a typology, and
gives a summary of promising strategies to more effectively end homelessness for unaccompanied youth.
On Thursday, March 22, 2012 at 2:00 p.m., the Alliance will host a webinar further discussing this framework. The webinar will feature:
Paul Toro, Wayne State University, and
Samantha Batko and Andre Wade, Program and Policy Analysts at the Alliance.
Click here to read the brief.
Click here to register for the webinar.
Click here to read Monarch's previous post on The Alliance's advocacy efforts to increase resources for homeless youth.