Helping Tenants Move On From Supportive Housing
When Appropriate, Initiatives Could Free Up Valuable Resources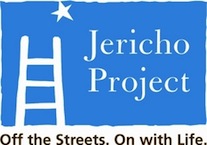 On July 18, 2012, the National Alliance to End Homelessness hosted a workshop, "Successful Exits and Permanent Supportive Housing Turnover" at its annual conference in Washington, D.C.
Permanent supportive housing provides the critical affordable housing and support services needed to successfully house the chronically homeless. But what happens when tenants no longer need as intense a level of support services? The session presented methods used in New York City and the Greater Hartford, Connecticut region to identify and support eligible individuals and families who would like to move out of permanent supportive housing.
"Moving on" works for tenants who want to live in a more independent setting but may not be an option for all tenants. A major barrier to this is the lack of Section 8 vouchers and other affordable housing options. And another barrier, where affordable housing or a Section 8 voucher may be accessible, is that Section 8 and public housing often screen for criminal history. These barriers can be addresses with local housing authorities and relaxed to accommodate potential tenants.
Taking into consideration these barriers, Tori Lyon from the Jericho Project in New York, NY laid out some reasons to encourage tenants to move on including:
Promoting the highest level of independence;
Opening up apartments for newly homeless individuals who need supportive housing (a tenant could stay in an affordable apartment but the services could "move on" to another tenant);
Targeting scarce supportive housing resources to those who most need it; and
Increasing supportive housing capacity without new construction.
She went on to mention features of successful "moving on" programs:
Moving on is voluntary (because by name permanent supportive housing is permanent);
Tenants are linked to another affordable housing apartment; and
Case work staff continues to offer "follow up" services once a tenant has moved.
Who should be targeted as a potential for "moving on":
More tenants are candidates than you may think;
Individuals with stable income – preferably employment; and
Individuals who are reunifying with family.
Again, a major barrier to helping supportive housing tenants to "move on" is the lack of affordable housing faced by both communities. Counties, municipalities and local providers who are interested in implementing a "moving on" initiative should at the same time be advocating for increase funding for federal Section 8 vouchers.