Municipal Ordinances Can Show Inhumanity to Homeless
Restrictions on Where Homeless Can Sleep, Sit or Eat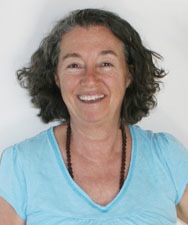 In her latest August 7, 2012 article for The Huffington Post, Christine Schanes wrote about "Homelessness: Man's Inhumanity to Man." Writes Schanes, "Sometimes the impact of the political decisions relating to homelessness can be cruel." She continues by analyzing the impact of local ordinances that can negatively affect the homeless including those that prohibit:
Sleeping on public land i.e. beaches and parks – if there is not enough adequate housing and shelter, where should the homeless sleep;
The charitable giving of food; and
Sitting on public sidewalks.
She states:
A number of cities have passed municipal ordinances that prohibit the charitable giving of food. They often feel that Good Samaritans who freely distribute food are encouraging homeless people to come to these cities and may even be encouraging people to become homeless so they can receive free food.

Without free food, homeless people often go hungry and have insufficient vitamin intake thereby potentially suffering impaired physical and mental well-being. As many doctors know, starvation is one of the most challenging medical conditions for human beings. Hunger hurts.

It is my opinion that the consequences of municipal ordinances prohibiting the charitable giving of food have a more negative impact upon human beings than positive.
Click here to read Schanes entire article.