Opportunity for CoC to Show Success of Supportive Housing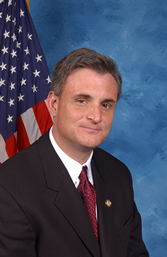 On Tuesday, October 23, 2012, Congressman Robert Andrews (NJ-D-1) will visit The Meadows at Pyne Poynt in Camden at 10:00 a.m. The Camden City/County Continuum of Care, known locally as the Homeless Network Planning Committee (HNPC), is happy to be hosting the Congressman for a visit, brief tour and question & answer period.
The Meadows at Pyne Poynt is an Ingerman development. They work closely with Respond Inc., to house the formerly homeless in the building's supportive housing units and provide supportive services to the residents. The building received funding from the federal Low Income Housing Tax Credits (LIHTC) program.
The Congressman has long supported the causes and the work of the Camden City/County Continuum. The HNPC welcomes the chance to thank the Congressman for all of his support over the years!
This site visit is in conjunction with the National Alliance to End Homelessness' national site visit campaign aimed at raising the awareness around the need to increase funding for the McKinney-Vento program. It is Monarch's hope that this will be the first of a series of site visits with New Jersey's congressional delegation as they are now home in their districts until the November election.
Click here to learn more about the Alliance's national site visit campaign and learn how your Continuum of Care and/or agency can get involved. If you are interested in hosting an event in NJ, click here to email Monarch Housing for assistance.