Rebuilding after Hurricane Sandy
HUD Secretary Donovan Provides Fed Assistance Update
Last year's McKinney Homeless Grants remain in limbo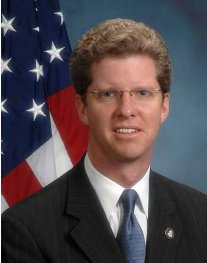 On October 31, 2012, U.S. Dept. of Housing and Urban Development (HUD) Secretary, Shaun Donovan posted on HUD's blog an update about available federal disaster assistance that is coming to New Jersey in the wake of Hurricane Sandy.
Writes Donovan,
"As images of the aftermath of Sandy come in and surveys of the damages are being assessed, it is without a doubt that millions of people on the East Coast have been left to pick up the pieces of their homes. Some families will have to endure repairs that will cost thousands while others will find their home destroyed."
He announced that HUD is speeding up federal disaster assistance to New Jersey. Rebuilding resources are available for families who have been forced from their homes.
HUD's disaster assistance will:
Give States the flexibility to redirect millions of Community Development Block Grant and HOME program dollars to address critical needs, including housing and services for disaster victims.
Grant a 90-day moratorium on foreclosures of FHA-insured homes
Make mortgage insurance available under HUD's Section 203(h) program
Make insurance available for both mortgages and home rehabilitation under HUD's Section 203(k) program
Offer Section 108 loan guarantee assistance
Donovan concludes,
"My colleagues and I at HUD will be working with State and local officials to ensure that this much needed assistance will reach those impacted by Sandy so the rebuilding can begin. From everyone here at HUD, our thoughts and prayers are with everyone who has been affected by Hurricane Sandy."
As pleased as we are that Secretary Donovan has taken action to provide assistance for rebuilding after the storm, Richard Brown, Monarch CEO expressed concern that his statement did not address assistance to those who were homeless or may have become permanently homeless due to the storm.
"On March 13th, HUD approved $13.5 million dollars in new funding for homeless assistance grants. In the 14 counties Monarch works with this will create three hundred ninety-three (393) new units of permanent supportive housing for homeless people in New Jersey. Unfortunately after 235 days HUD has not approved any of the contracts. Thus, the assistance when it is most needed remains unavailable."
Click here to read the blog post.