HEARTH Regulation Implementation Makes for More Competitive Process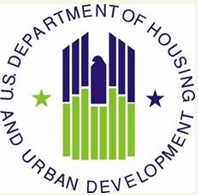 The 2012 NOFA for the Continuum of Care (C0C) Program Competition contains many significant changes. This year's application process is a new, more competitive one.
This is the first application to be issued since the HEARTH regulations have been implemented and it places a strong emphasis on CoCs being ready to implement the HEARTH Act.
Some highlights of the changes include:
All projects need to be ranked with funding distributed accordingly. The ranking tiers are financial thresholds;
Funding is available for two types of permanent housing – supportive housing and rapid rehousing (rapid rehousing does not require that a tenant be disabled);
A renewal project's demonstrated ability to drawdown and spend grant funds timely will be a factor in evaluating performance of each grant;
There will be a priority placed on the creation of new permanent supportive housing projects serving chronically homeless individuals and families, with priority on serving those with the longest histories of homelessness; and
CoCs will be required to consult with State and local government Emergency Solutions Grant (ESG) recipients within the geographic area on the plan for allocating ESG funds and reporting and evaluating the performance of ESG recipients and subrecipients.
Click here for a PDF of the NOFA Changes and Highlights for 2012.
Click here for more information about the 2012 NOFA.
Click here for HEARTH information and resources from Monarch.