With Weak Economy, Young Face Homelessness
18 to 24 Year Olds Face High Unemployment Rate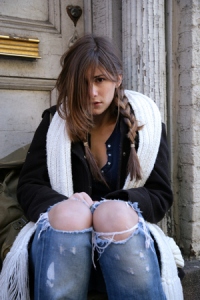 "These young adults are the new face of a national homeless population, one that poverty experts and case workers say is growing. Yet the problem is mostly invisible. Most cities and states, focusing on homeless families, have not made special efforts to identify young adults, who tend to shy away from ordinary shelters out of fear of being victimized by an older, chronically homeless population."
A December 18, 2012, New York Times article, "After Recession, More Young Adults are Living On the Street," focuses on young adults, who are often working and have at least some college education, who can not afford to rent an apartment. Post recession, the 18-24 year old population has the highest unemployment rates under adults.
Barbara Poppe of the United States Interagency Council on Homelessness (USICH) talks about the need for a more accurate count of these youths as a critical and necessary next step. That number will help quantify the need for housing and services tailored to this population, including career, education and job training programs and trauma counseling.
"They need more than just clean clothes and shelter to move into a secure adulthood, experts say. 'They want a way out,' said Ms. Poppe."
And there is also a population at risk who may not want to admit when they need housing and other assistance.
"At any time I could lose my job, my security," said 24 year old Duane Taylor, explaining how he was always the last hired and the first fired. "I'd like to be able to support myself. That's my only goal."
Click here for the full article.