House Will Not Take Up $60B Sandy Package
New Jersey Elected Officials Angered
Boehner promises vote on Jan. 15th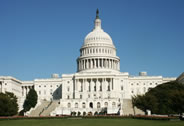 The $60 billion federal aid package for states suffering damage from Storm Sandy, including New Jersey, will not be taken up for a vote before the end of the Congressional session on Thursday. The Senate adopted the package last week and there had been a commitment that the House would bring it up for a vote early this week.
The package included $17 billion in Community Development Block Grant (CDBG) funding to help homeowners repair and place their homes.
The failure to vote has angered local Republicans, including Governor Chris Christie who was quoted on WNYC as saying.
"If the people of New Jersey feel betrayed today by those who did this in the house last night, then they have good company. I'm with them," he said at a press conference Wednesday afternoon.

He said he called some 30 to 40 Republican representatives over the New Year's holiday to secure votes for the bill. He says the vote was prevented by Boehner, not because there was not enough support.

"Last night it was my party that was responsible. There are plenty of Democrats who could take responsibility over time, but last night it was my party that was responsible for this," he added.
According to a report on WNYC, Congressman Frank LoBiondo and other lawmakers spoke with Majority Leader Eric Cantor and Speaker John Boehner to figure out how to get billions in aid passed in the next Congress. Boehner has promised a vote on $51B inSandy aid by January 15. The balance of $9B to replenish the flood insurance fund will be voted on Friday January 4th.
Unfortunately, the timing of the bill happened between negotiations to avoid tax increases and spending cuts that were automatically scheduled to take place at the beginning of 2013.
To listen to the WNYC story with Christie's comment use this link:
To listen to the interview with Congressman Frank LoBiondo use this link:
Quoting an analysis of the Senate package from a January 2, 2013, New York Times article,
"That package would fall far short of the $82 billion that governors from New York, New Jersey and Connecticut have said is needed to continue cleaning up and rebuilding after the storm. But leaders from the region nonetheless embraced it as a good start that would enable local governments, businesses, homeowners and others hurt by the storm to undertake rebuilding projects with the confidence that federal aid was on the way."
Click here for the NYT article.