HEARTH's Impact on Domestic Violence Providers
Join the Alliance for HUD Webinar January 29th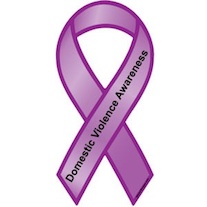 On Tuesday, January 29, 2013, at 2 PM ET, the National Alliance to End Homelessness' (the Alliance's) Samantha Batko, program and policy analyst, and Kimberly Walker, capacity building associate, will speak in, "HUD's Homelessness Programs: An Overview for Advocates."
The webinar will cover:
Frequently asked questions about homelessness programs under the Department of Housing and Urban Development (HUD), including the Emergency Solutions Grant (ESG) and Continuum of Care (CoC) programs; and
Details about how domestic violence service agencies can work with these programs to best help survivors in their programs.
This training is designed for domestic and sexual violence advocates, attorneys, and transitional housing providers who are seeking a basic understanding of HUD's homelessness programs.
HUD's homelessness programs are critical in helping many domestic and sexual violence survivors escape unstable and dangerous housing situations. These programs fund a variety of resources needed by survivors, including emergency shelter, transitional housing, rental assistance, and supportive services.
Click here to register for the webinar.