Webinar Offers Next Steps and Opportunities for Action
As Another Fiscal Cliff Approaches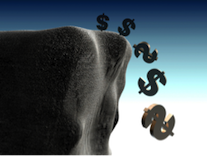 As Congress heads toward another fiscal cliff, The Coalition on Human Needs is offering an informative webinar, Fiscal Cliff Notes, on Monday, January 28, 2013 from 1:30 p.m. to 2:30 p.m. The webinar will cover:
What has happened,
What comes next, and
What you can do about it.
On New Year's Day, Congress passed a budget deal which delayed automatic across-the-board cuts for two months, extended unemployment insurance for a year and made permanent some of the middle class tax breaks.
This webinar will be an opportunity to learn more about the upcoming deficit negotiations including:
The multiple threats to needed services,
The impact on low- and moderate-income people,
The prospect of government default and shutdown, and
What's being done to pull back from the cliff.
This webinar is co-sponsored by the National Women's Law Center and the Coalition on Human Needs and featured speakers including:
Please click here to register.