Advancing Storm Relief, Recovery Efforts
Housing and Community Development Network
Leads State Effort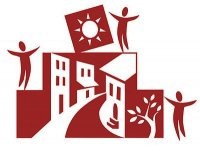 National Low Income Housing Coalition (NLIHC) state coalition partners in New York and New Jersey are at the forefront of efforts to guide their states to recovery in the aftermath of Super Storm Sandy.
The Housing and Community Development Network of New Jersey launched a survey to assess the storm's impact on their members' properties to gain a better understanding of their recovery needs. The Network used the results to frame its policy recommendations at the state and federal levels.
"Sandy heightened the need for affordable homes in New Jersey," said Arnold Cohen, the Housing and Community Development Network's policy coordinator. "For those who didn't get the message before, we hope that after seeing the thousands living in hotels, with families, or forced to move out of state, they get it now. The silver lining is that we have an opportunity to rebuild in a way that meets the needs of New Jerseyans."
Click here to read the Network's federal and state recommendations, go to.

Click here to read the Network's letter urging Congress to approve the Sandy recovery bill.

For more information on New Jersey's recovery efforts, contact Arnold Cohen.
The Housing and Community Development Network is coordinating efforts with the Fair Share Housing Center and New Jersey Future on approaches to rebuilding across the state. The organizations agree that the state should not rebuild in areas where flooding is a constant.
The Housing and Community Development Network has developed a set of recommendations aimed at the federal level. They include:
Creating an inventory of vacant affordable homes and public housing units and providing funds to make them available for immediate housing, and
Making special one-time increases to the Low Income Housing Tax Credit (LIHTC) program, in addition to HOME, the Community Development Block Grant program (CDBG) and Emergency Shelter Grant, for rehabilitation, new construction and making homes accessible to lower income people with mobility challenges.
State-level recommendations include:
Developing a comprehensive strategy to maximize rental housing choices in or near communities where displaced people lived, creating a central registry of available homes to match displaced families with housing and
Enacting legislation to add $5 million to the Neighborhood Revitalization Tax Credit program so that qualified communities have resources to rebuild neighborhoods.