Rapid Re-housing for Families
The Alliance Profiles Successful Utah Program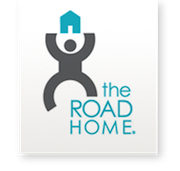 The National Alliance to End Homelessness (the Alliance) has published on its website a profile that examines a rapid re-housing program in Utah that has returned more than 1,000 formerly homeless families to permanent housing.
Supported by Temporary Assistance to Needy Families (TANF) resources, the program is a partnership between a homeless service provider, The Road Home and the Utah Department of Workforce Services, the state agency that administers TANF and Workforce Investment Act (WIA) programs.
The Road Home offers housing search assistance, mobile case management services, and any additional rental assistance that families require to achieve housing stability. Both agencies' resources are being used to provide an integrated employment and housing intervention that helps families stabilize in their own housing quickly and avoid future homelessness.

With rapid re-housing, the average family shelter stay dropped from 71 days to 26 days. About half of the families transitioned out of the program after receiving an average of five months of rental assistance and case management support. The average cost of serving the families who have exited to date is approximately $4,900.

The majority of families, 87 percent, do not return to shelter. The Road Home is working to further minimize returns to shelter. They are working to ensure that families who have a housing crisis after being re-housed are quickly reconnected to services that can help them avoid an eviction or find new housing. The Road Home also continues to work with families who lose housing after receiving rapid re-housing assistance to help them achieve housing stability and a permanent end to their homelessness. The Road Home has re-housed nearly half of the families who returned to shelter.
Click here for more information.