Homeless Trust Funds Fact Sheet
Network County Homeless Trust Fund Report
8 Counties Collected Over $1.2 Million in 2011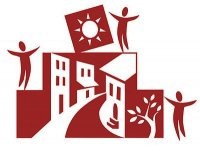 The Housing and Community Development Network of New Jersey (the Network) has released a County-Based Homeless Trust Funds Fact Sheet.
Eight counties collected over $1,247,000 million combined in 2011:
Bergen: $287,000
Camden: $59,000
Hudson: $126,000
Mercer: $57,000
Middlesex: $246,000
Passaic: $217,000
Somerset: $117,000
Union: $138,000
The Fact Sheet highlights:
Funding,
Uses,
Requirements for project approval,
Time to use funds collected, and
Implementation.
Monarch Housing was actively involved with the Network and other partners in securing passage and in establishing the Homeless Trust Fund.
Click here to contact Arnold Cohen at HCDNNJ and Richard W. Brown at Monarch Housing for more information or for help in drafting your plan/ordinance.
Click here for the fact sheet.