PIT Count Finds Homeless Despite Warm Temps
Event Brings Media Coverage and Volunteers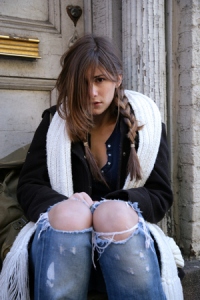 On January 30, 2013, all twenty-one counties across New Jersey participated in the annual Point-In-Time Count of the homeless. A variety of news outlets across the state covered the local Counts.
As quoted in the Asbury Park Press,
"David Millen, 62, of Freehold … said he has been homeless for the past five years. Since his wife threw him out of their house because of his alcoholism, Millen sleeps in abandoned cars and on front porches and park benches, he said. 'I don't know how I survive, but I'm out there at night, making the best of what's available,' Millen said."
Click here for NJ.com's coverage of the Bergen County Count.

Click here for photos and here for news coverage from NJ.com of the Hudson County Count.

Click here for MyCentral Jersey's coverage of the Middlesex County Count.

Click here for the Asbury Park Press' coverage of the Monmouth County Count.

Click here to watch a video of Monmouth's Project Homeless Connect.
The U.S. Dept. of Housing and Urban Development (HUD) requires the annual count as necessary to receive federal funding for supportive housing and services for the homeless. Eager volunteers work with staff from agencies that serve the homeless to capture an accurate snapshot of the homeless living both in shelters and also in places not suitable for human habitation such as on the streets, under bridges and in cars and homelessness encampments. This year's Counts is even more critical than ever as HUD has issued new requirements for federal homeless funding including an increased emphasis on data collection.
As reported in MyCentralJersey.com,
"'This event is essential to our role as caring, humane communities and people,' added Middlesex County Freeholder Blanquita B. Valenti, chair of the (Middlesex County) Community Services Committee. 'We have a moral duty to identify the men, women and children in our cities and towns whose quality of life can be jeopardized because they lack a place to live, safe from the elements and other conditions that might threaten their well-being.'"
The 2012 New Jersey Count found 11,721 homeless men, women and children across the state. This year's count saw unseasonably warm weather with temperatures in the 60s but that did not keep people from coming out to be counted and taking advantage of the opportunity to access services through Project Homeless Connect Events, including flu shots. In many counties, such events are timed to coincide with the Count.
Many of those doing the counting also encountered individuals and members of households at risk of being homeless. And while they were not able to be counted, this suggests that the problem of homeless may be bigger than the actual numbers that will come out of the count.
The count also found individuals who are working and saving up money for a room or apartment who were included as the homeless in the count. NJ.Com reported on this man as one example,
"He doesn't give his name to a reporter, but says he was living in Atlantic City with his girlfriend, who he had been cheating on. Thrown out, he came to Hackensack to stay with his sister, but it turned out she had moved. He's receiving unemployment, working at Labor Ready and saving up for a room…"