Tax Dollars to Benefit Homeless Veterans
Senator Boxer Introduces Check the Box Act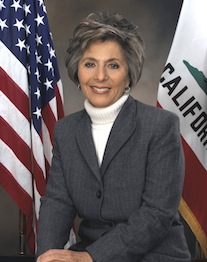 On January 22, 2013, Senator Barbara Boxer (D-CA) introduced S. 62, the Check the Box for Homeless Veterans Act of 2013.
The bill would amend the tax code to allow taxpayers to make a voluntary contribution, by checking a box on their federal income tax return, to a newly created Homeless Veterans Assistance Fund.
Contributions would be used to support initiatives at the Department of Veterans Affairs, HUD, and the Department of Labor that support the Administration's goal of ending homelessness among veterans by 2015.
The bill has been referred to the Senate Committee on Veterans' Affairs and has six cosponsors as of this writing.
Click here for the full text of the bill.