Tell Congress Not to Cut Crucial Programs
March 1 Sequester is Fast Approaching; Act Today!
Housing, Homeless, Mental Health, Substance Abuse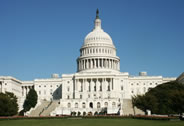 The harmful and devastating sequester cuts are scheduled take effect on Friday, March 1, 2013.
Please call or email your members of Congress and tell them to pass legislation to replace the sequester cuts with a balanced deficit reduction plan that protects children, families and our economic future. Tell them it makes no sense to cut housing and mental health programs and much more.
Click here for a contact list that includes the names, email addresses and phone numbers for the staffers who handle housing.
Let them know what the cuts mean at the local level to real people.
125,000 – That is the number of families that would be put at sudden risk of homelessness because their rental assistance would end.
Click here for a more information about the estimated cuts to federal housing programs in New Jersey.
373,000—That is the number of children and adults who will lose vital mental health services because of automatic budget cuts unless Congress acts to prevent them.
These mandatory cuts will have a devastating impact on mental health and substance use programs and services and related public health programs that are supported by the Substance Abuse and Mental Health Services Administration, the National Institutes of Health, the Centers for Disease Control and other key agencies
Remind them that Congress has already cut spending on these discretionary programs by $1.5 trillion.
It's not too late to convince Congress to do the responsible thing and find a balanced approach for America's future.
As background, the cuts—called a sequester—are required under the Budget Control Act of 2011,which required $1.2 trillion in across-the-board spending cuts from most federal programs over 10 years if a deficit reduction plan isn't reached. That would translate into a 9% cut from vital domestic programs.