Federal Budget: What's Next?
Senator Murray's Budget Stops Sequester Cuts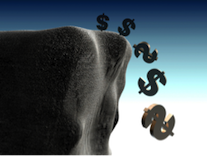 On March 22, 2013 at 12:00 p.m. The Coalition on Human Needs is hosting a Webinar, "Important Federal Budget Choices: What's Next?"
The webinar will feature Ellen Nissenbaum of the Center on Budget and Policy Priorities.
As background, Congressman Ryan's budget for FY 2014 balances the budget by slashing vital services to low-income families and raising taxes on middle class Americans. It provides tax cuts to millionaires – and destroys 2 million jobs in just one year.
But Senator Murray's budget provides an alternative by:
Stopping the sequester cuts and replaces them with equal amounts of fair revenues and spending cuts/interest payment reductions;
Creating jobs by investing $100 billion to rebuild needed roads, bridges and schools and provides training for youth and adults; and
Reducing waste in Pentagon spending and reduces the size of the deficit responsibly.
Click here to register for the webinar.