McKinney-Vento FY13 Increased by $30 Million
Reflects 5% Sequestration Cut
4-8% cuts to CoC renewals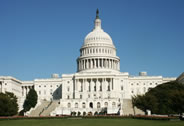 On March 21, 2013, both the House and Senate passed final FY 2013 funding legislation. The President is likely to sign the legislation into law shortly.
The HUD McKinney-Vento program received a $30 million increase over the FY 2012 funding level. In contrast, many programs were flat funded from FY 2012 levels.
It is very impressive that advocates helped to secure a funding INCREASE for a key program in this extraordinarily difficult time. And while there are still difficult times ahead and the final result may be less than what we were hoping, we must take this opportunity to be proud of our efforts for FY 2013.
The House and Senate both passed an FY 2013 funding level of $2.033 billion – which includes $200 million for the Emergency Solutions Grants. Unfortunately, the Homeless Assistance Grants are subject to sequestration, the automatic, across-the-board spending cuts that went into effect on March 1, 2013, which will result in a 5% cut to the FY 2013 level.
Therefore, the final funding level, the amount of funding that will be available for the FY 2013 NOFA, is approximately $1.931 billion – ultimately resulting in a $30 million increase over the FY 2012 level. This will include approximately $190 million for the Emergency Solutions Grants, following the 5 percent cut.
According to preliminary estimates by the National Alliance to End Homelessness (the Alliance), this could result in about 4-8% cuts to Continuum of Care (CoC) renewals in the next NOFA. Estimates on the renewal burden, recaptures, and other details have not yet been released, but we will make sure to keep you updated, as the information is available.
These cuts will have significant impact on CoC prioritization and planning in the next NOFA and many communities will need to make difficult decisions. Despite this, it is important to put this year's funding process in context. Sequestration, the Budget Control Act, the "fiscal cliff," debt ceiling negotiations, and other federal funding issues complicated an already complex process, making it difficult to extract key programs, such as the Homeless Assistance Grants, from the bigger picture.