COAH Legislation Leaves Housing in Limbo
Municipalities Lack Direction Fear Losing Money if it is Not Spent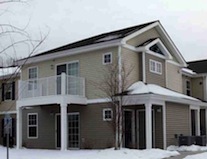 In a March 26, 2013 article, Philly.com reported, "New Jersey Towns are in Limbo on Affordable Housing." Thousands of low- and moderate-income households in the state lack affordable home.
But the litigation before the State Supreme Court surrounding the State's Council on Affordable Housing has left municipalities in a tough spot. Towns feel that they do not have the direction to spend the money and that they might be penalized later if they spend it now but that they also might be lose the money if it is not spent now.
"'There are fears from towns that, if they go ahead and spend the money on things everyone agrees is legitimate, then COAH can come and ask for the money back later,' said Kevin Walsh, associate director for the Fair Share Housing Center."
Says one local official, Frank Gambatese, mayor of South Brunswick, "the Middlesex County town has accelerated its use of the trust-fund money because it feared that the state would seize the money.
'We're trying like mad to provide as much housing as we can,' he said. 'We're saying, when are they going to grab that money? We want to do it as carefully as we can, but it makes it difficult when you put on that kind of pressure.'"
Click here to read the full article.