Help Protect the LIHTC Today!
Contact Congress and Share its Success in Your Community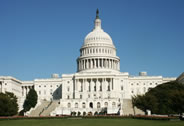 It is now more important then ever that we make the case to our congressional delegation that the Low Income Housing Tax Credit (LIHTC) is necessary to continue to create affordable housing in New Jersey, especially in light of the increased demand for affordable housing post-Sandy.
There is real concern that this program could be eliminated by tax reform.
Please take a minute TODAY to email your member of Congress and tell him that it is critical the LIHTC be protected.
Click here for a list of housing staffers for the congressional offices in Washington D.C.
These are fact sheets for each NJ Congressional district that you can use to make the case for the LIHTC program and highlight its success in your community.
The LIHTC program is the most successful affordable housing program in our nation's history, producing and preserving over 100,000 affordable rental homes annually through public-private partnerships.
In New Jersey, the LIHTC program has created:
45,149 affordable apartments and
52,373 jobs
$4.0 billion of local income
$388.3 million in state and local revenue and
$1.1 billion in federal revenue.
Click here for fact sheets on "How the Housing Credit Works" are available here.
Click here for an overview of the "How the Housing Credit Works" are available here.
The materials were prepared by the A.C.T.I.O.N. campaign whose mission is to protect and preserve the Housing Credit as a means of providing a wide variety of affordable rental housing options to low- income working families in communities across the nation.