Use Affordable Housing Trust Funds
Morris County Advocates Make
Case for Creating Housing Today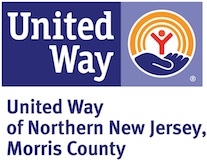 On March 31, 2013, NJ.Com posted an opinion piece, "Use Affordable Housing Trust Funds." The piece was written by Jody Miciak, Co-Chair of the United Way of Northern New Jersey Housing Alliance, and Blair Schleicher Bravo, Co-Chair of the Alliance and Executive Director of Habitat for Humanity.
The piece tells the story of how, despite a lack of clear guidance from the state, ten Morris County towns are using their affordable housing trust funds to create affordable housing. In total, they have committed $7.8 million of these funds, which are at risk of being taken back from the state, to local projects.
Miciak and Bravo write,
"While these towns are getting to work, too many more are sitting idly by. The result is countless lost opportunities and families sacrificing food and prescriptions or choosing unlicensed child care in order to pay for housing they can't afford."
They conclude with,
"We can get to work today. Let's build affordable housing together, build our economy and build a stable future for all our residents."
Click here to read the full article.