Pascrell and Sires Support McKinney Funding
Deadline to Sign Letter to Robustly
Fund Program Extended to April 22nd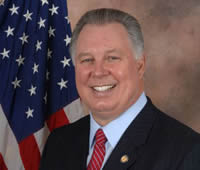 Thank you to U.S. Representatives Bill Pascrell and Albio Sires for their support for robust funding for McKinney-Vento Homeless Assistance Grants in FY 2014.
We appreciate their continued support of the important work being down to end homelessness in New Jersey!
Both Pascrell and Sires were early leaders in signing on to the letter that Rep. Gwen Moore (D-WI) is circulating to her colleagues in the House of Representatives that supports this critical funding.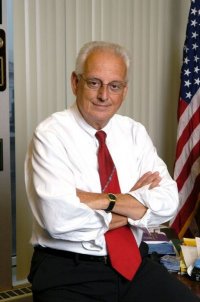 It is not too late for us to urge the rest of New Jersey's House delegation to sign on to the letter.
The deadline to sign-on to the letter has been extended to Tuesday, April 22, 2013.
Here is what you can do to help:
Contact the staff member who handles housing issues for your representatives and ask them to join Rep. Moore's Dear Colleague letter. Click here for contact information for New Jersey's Congressional delegation.

You can email them a letter by customizing this sample with a short note asking them to join the letter.
Tell the staff person that representatives can join the letter by contacting Sean Gard in Rep. Moore's office at (202) 225-4572.

If they say they cannot join the letter, ask if they will submit a "programmatic request" in support of providing robust funding for HUD's McKinney-Vento programs in FY 2014.
Let Richard Brown know which offices you contacted and what they said.
Joining the sign-on letter provides an easier way for Members of Congress to include funding for HUD's McKinney-Vento programs in their list of official funding priorities due to the Appropriations Committee on April 15, 2013 If offices are unable/unwilling to join the letter, they can be just as helpful by including this funding request in their official list of priorities.
Click here for the sign-on letter.
Click here to see if your representative has already joined the letter.