Payne, Pascrell and Sires Support HOME Funding
Join Monarch in Asking their Colleagues to Sign On
Deadline Extended to April 16th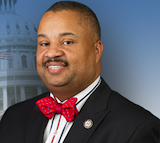 Congressman Donald Payne, Jr., Congressman Bill Pascrell and Congressman Albio Sires have showed their support for fully funding the HOME Investment Partnership Programs in Fiscal Year (FY) 2014. They have signed on to a "Dear Colleague" letter that Representative Marcia Fudge (D-OH-11th) is circulating in the House of Representatives.
We appreciate their continued support of the important work being down to end homelessness in New Jersey!
The deadline to sign the letter has been extended until Tuesday April 16th.
HOME funding has been reduced to less than 60% of its FY 2011 level. We ask that you urge your member of Congress to restore HOME funding to the full amount of $1.6 billion.
FY 2011 funding: $1.6 billion
FY 2012 funding: $1 billion, a 38% reduction
FY 2013 (est. March 1 Sequester): $950 million
FY 2014 Appropriations Request: $1.6 billion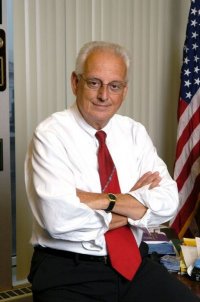 Please take a minute today to contact your Representative in Congress and urge them to sign onto the letter, which requests that Appropriators provide at least $1.6 billion of funding for the HOME Program in FY 2014.
Click here for a list of contact information for the housing staffers in the Washington DC offices of New Jersey's congressional delegation.
The letter will close on Tuesday, April 16, 2013. Housing staffers can contact Kyle Williams, or 5-7032, to sign on to the letter and support the HOME program.
HOME Program and Funding Overview
HOME funds are a vital and unique source of financing for numerous affordable housing developments—many of which would not be possible without HOME assistance. HOME is the largest federal block grant to state and local governments designed exclusively to create affordable housing for low-income families. Since 1992, over one million units of housing have been produced with HOME funds.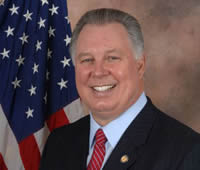 HOME flexibly works with and supports many critical federal housing programs, making it financially feasible to build and sustain housing for the homeless, seniors, people with disabilities and other low-income people.
Currently, each dollar of HOME leverages another $4 of other public and private funds. Since its inception, HOME has leveraged more than $88 billion of other funds for affordable housing.
Click here for Representative Fudge's letter.
Click here to see which members of Congress have signed the letter.