Call Senators Today on McKinney/VASH Letter
House Letter Exceeded National and NJ Goal!
Deadline for Senate Letter April 25, 2013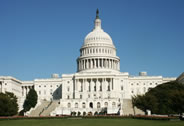 The campaign to ensure adequate funding for homeless programs has shifted to the Senate as well as organizations. Thanks to the active support across NJ and America, the House sign-on letter circulated by Rep. Gwen Moore got an impressive 82 signatures in about two weeks.
NJ had five members who signed the McKinney letter – Congressmen Rob Andrews, Rush Holt, Frank Pallone, Bill Pascrell, and Albio Sires.
Now, we must turn our attention to the Senate. Senator Jack Reed started circulating a letter to his colleagues in the Senate this morning asking for robust funding for HUD's McKinney-Vento programs and for the HUD – VA Supportive Housing (HUD-VASH) program in FY 2014.
The deadline for senators to join the letter is just a few days away – this Thursday, April 25!
Here's What You Can Do:
Last year both Senator Lautenberg and Senator Menendez signed a similar letter.
We need to get as many senators to sign on as possible! We have a tight turnaround on this letter to ensure it has the biggest impact possible, so make your calls today! We will update this page regularly as new senators join the letter.
Please note that this letter is for senators, rather than local organizations or individuals, to join.
If your organization is interested in showing its support for HUD funding in FY 2014, please consider signing this organizational sign-on letter urging congressional leaders to provide as much funding as possible for HUD programs in FY 2014. Monarch Housing Associates has signed the letter.
You can join the letter here!