HUD Posts New HUD-VASH Resources
Update on the FY2013 Allocation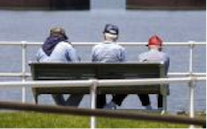 The U. S. Department of Housing and Urban Development (HUD) has posted the following new resources on the HUD-Veterans Affairs Supportive Housing (VASH) webpage:
A letter from Assistant Secretary Henriquez to PHAs administering HUD-VASH, on HUD and VA strategies for the program moving forward,
The slides and video recording for the HUD-VASH webinar, Building Community Partnerships, and
The HUD-VASH Reference Guide, a two-page document providing an easy-to-read overview of the unique requirements governing the voucher side of HUD-VASH.
And regarding the Fiscal Year 2013 Allocation, HUD and the Veterans Administration (VA) are still in the process of finalizing the number of new HUD-VASH vouchers that will be allocated to communities with the highest levels of relative need nationwide. Levels of need are calculated based upon three sets of data:
2012 point-in-time data submitted by Continuums of Care,
VAMC data on the number of contacts with homeless Veterans and chronically homeless Veterans, and
Performance data from PHAs and VAMCs.
Within a few weeks, PHAs within these communities will receive letters inviting them to apply for new vouchers from the FY 2013 allocation. Thank you for your patience while we carry out the final steps in this process.
Click here to access the new resources.