Lautenberg, Menendez Sign McKinney Letter
Reed letter Calls for $2.381B for McKinney-Vento
Still Time for Organizational Endorsements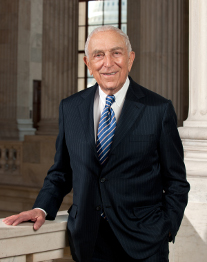 Both Senator Frank Lautenberg and Senator Robert Menendez have signed a letter circulated by Senator Jack Reed  supporting robust funding for HUD's McKinney-Vento programs and for the HUD – VA Supportive Housing (HUD-VASH) program in FY 2014.
The letter supported the Administration's request for $2.381 billion funding level for HUD's McKinney-Vento programs.
We very much appreciate of the support of both Senators for the funding that will be required to end homelessness.
In addition, NJ had five House members who signed a similar McKinney letter – Congressmen Rob Andrews, Rush Holt, Frank Pallone, Bill Pascrell, and Albio Sires.
Organizational Endorsements
Now we need to have as many organizations endorse the campaign as well. If your organization is interested in showing its support for HUD funding in FY 2014, please consider signing this organizational sign-on letter urging congressional leaders to provide as much funding as possible for HUD programs in FY 2014.
Monarch Housing Associates has signed the letter. Will you join us?
You can join the letter by clicking here!