COAH Board Raids Housing Trust Funds
4-1 Vote in Favor
Dozens Speak Against the Proposal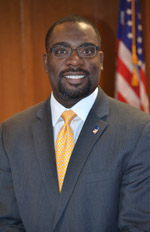 The New Jersey Council on Affordable Housing (COAH) met today to hold its first meeting in more than two years, voted to seize over $150 million in municipal trust funds dedicated towards families, seniors, and people with special needs. Fifty-seven (57) percent of the funds are located in the nine counties hardest hit by Sandy.
Project Freedom Executive Director Tim Doherty was the sole voice on the COAH board asking the questions that matter to New Jersey's hardworking families, seniors, and special needs individuals.
The Appellate Division of Superior Court last August stopped the state Department of Community Affairs from taking money in municipal funds to create low- and moderate-income housing, saying only COAH had the right to do so.
The council hadn't voted because Gov. Chris Christie abolished COAH effective August 29, 2011.
As a result of today's action, municipalities are being given until May 22 to contest the proposed seizure of funds, based on standards that are unclear.
More than two dozen speakers including the Housing and Community Development Network of NJ, Fair Share Housing, the League of Municipalities, CSH and the Supportive Housing Association of NJ spoke against the proposal.
All of these groups including Monarch Housing Associates are in the process of reviewing today's actions and we will provide updates as they become available.
Click here to access the Network's testimony read at the hearing.