Innovative MHANJ Initiative
Helps Sandy Recovery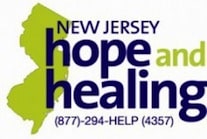 On Wednesday May 22, 2013, the Star-Ledger did a Q&A column on the New Jersey Hope and Healing teams that provided 120 crisis counselors to assist those in greatest need from Hudson to Cape May.
Paid for with an initial $4 million FEMA grant, the project is run by the Mental Health Association in New Jersey and the state Division of Mental Health and Addiction Services. The counselors are employed by the Mental Health Association, the Barnabas Institute for Prevention, the Family Service Association of Atlantic County and the Family Service Bureau in Newark.
Counselors have made contact with 104,000 people, and met with 15,000 families privately and 15,500 people at public events. On May 15, Gov. Chris Christie's office announced FEMA dedicated another $11.5 million to extend the program.
The New Jersey Hope and Healing initiative reminds us that supportive services and housing are needed for all of us now more than ever. If we had a housing crisis prior to the storm it is now impossible to find housing.
In New Jersey, there is no affordable place for these folks to go. If you don't have a lot of resources and your support network is small or nonexistent, what happens?

It's a really tough situation and our crisis counselors are talking to them about how to best manage their stress, how to make decisions, what process to use to make decisions that are not impulsive, that are reasonable. It's not the crisis counselor's role to make the decision, but they can help them prioritize the phone calls they need to make, while paying attention to the underlying emotions.
Click here for more information on the New Jersey Hope and Healing team. For the Facebook page click here.