Rapid Re-housing Resources
USICH Highlights Federal Focus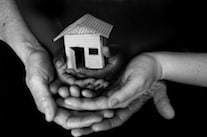 The United States Interagency Council on Homelessness (USICH) recently published a brief overview of the federal commitment to Rapid Re-housing. They also included a link to resources on their site.
The report states:
Rapid rehousing is an effective and efficient strategy to help families and individuals quickly move out of homelessness and into permanent housing with appropriate services.

Following the demonstrated success of the HPRP initiatives in communities across the country, USICH and HUD have been joined by a growing number of federal agencies that are urging investment in rapid rehousing interventions. Rapid rehousing is an important tool to serve individuals and families who need time-limited assistance to get and keep housing.
A rapid rehousing model offers five primary program elements:
Immediate intervention and engagement to help households obtain housing;
Financial assistance to address barriers to secure housing such as security deposits, utility arrearages, and other one-time costs;
Flexible funding for short-term rental assistance typically over a period of three to six months but in some cases for over a 24 month period, as well as intermittently;
Case management to link households to mainstream benefits and community supports to help families stabilize and retain housing;
Frequent reassessment to adapt provider service engagement levels to the households' needs and strengths. The objective is to minimize the need for ongoing assistance while promoting greater family independence. Known as progressive engagement, this approach begins with a small amount of assistance initially, while adding more assistance if needed to reach a level of household stability.
They list the following levels of federal support:
Federal agencies are united in their support of rapid rehousing's demonstrated effectiveness in reducing homelessness and urge communities to continue to adopt rapid rehousing strategies.
Recently, Ann Oliva, Director of HUD's Special Needs Assistance Programs encouraged communities to use ESG for rapid rehousing, reinforcing the key point articulated by HUD Secretary Shaun Donovan released in a video message a year ago.
Earlier this year, the Department of Health and Human Services released an information memorandum on how states can effectively use TANF as a resource to assist families that are homeless or at risk of homelessness, including rapid rehousing.
The Department of Veterans Affairs SSVF program invests in rapid rehousing, providing $300 million this year for services and financial assistance to rehouse Veterans and their family members.
Click here for their list of resources.