Appellate Court Rejects Christie Trust Fund Raid
Due Process Must Be Followed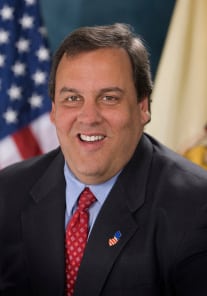 In a decision issued Friday afternoon June 7th, a three-judge Appellate Division panel prohibited the state from taking $165 million in housing trust funds that are needed to recover from Hurricane Sandy.
According to the Fair Share Housing Center, the funds, which non-profits intend to use to build over 3000 homes for Sandy victims, people with special needs, and working families, cannot be seized by the state without the state following a process established in the court's decision. The court vacated a May 1, 2013 process initiated by the Council on Affordable Housing at the request of the Christie Administration.
"The Appellate Division rightly stopped the Christie Administration's attempt to seize these funds," said Kevin D. Walsh, Associate Director of Fair Share Housing Center. "This is a victory for people displaced by Hurricane Sandy and the thousands of people with special needs on long waiting lists for homes."
The court found that COAH's attempt to seize the funds ignored basic notions of due process and was inconsistent with COAH's mission of making homes affordable. Because of COAH's failures, the court felt it was forced to create a process for COAH to follow. Going forward, the court's order requires that interested parties, including community organizations and municipalities be provided with notice that funds may be seized, followed by a 30-day period to respond. The state must then issue a determination in response to the information it receives and provide another 15-day period for responses.
Thereafter, the board must meet to decide whether funds will be seized, with interested parties still having the right to an individual appeal of any determinations made by the state. COAH thus cannot seize any funds for at least the next 45-60 days, stopping the Administration's attempt to take all of the money as quickly as possible.
Click here for court's order.