TANF Key to Ending Family Homelessness
Why States Are Using
Welfare to Pay for Housing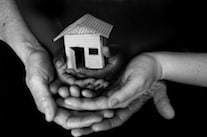 A recent article in Governing highlighted the role that Temporary Assistance to Needy Families (TANF) has played in rapid re-housing in Mercer County.
According to the article, for the past three years, states used one-time stimulus funds to supercharge a promising anti-homelessness initiative. Now that the money is gone, at least nine states are leveraging welfare cash assistance to keep the program alive, and the federal government hopes more states will follow.
Early results from Homelessness Prevention and Rapid Rehousing Program (HPRP) were promising. In the second year, the program served about 670,000 people, of which 87 percent exited the program and moved into a permanent home (as opposed to living in a shelter, on the streets or doubling up in someone else's home). Local communities in states such as Idaho and Minnesota reported similar success.

There's even some evidence that stable housing correlates with better employment outcomes: In Mercer County, New Jersey, 57 families exited the county's rapid rehousing program between 2010 and 2012, with about 91 percent placed in permanent housing and about 75 percent reporting an uptick in employment income by an average of $1,100 a month.

"We credit [HPRP funding] with keeping family homelessness about flat for the past few years," says Katharine Gale, a policy director with the U.S. Interagency Council on Homelessness. "That source is now gone." The number of homeless families with children, according to aggregated point-in-time counts across the country, was roughly the same between 2009 and 2012, with 77,157 homeless family households — totaling 239,403 people in homeless families — last year.

"If communities want to continue this good work that they did with HPRP, then how are they going to manage to do that? I think one of the answers is TANF," says Steve Berg, vice president for programs and policy at the National Alliance to End Homelessness.

Berg called the pairing of welfare cash assistance and rapid rehousing a "philosophical good match" because "the whole idea behind TANF and welfare reform is people should get short-term help getting back on their feet and then let them take care of themselves."
Click here to read the full article.