367 Support More Homes and More Jobs
Next Steps: Protect LIHTC
Fund the National Housing Trust Fund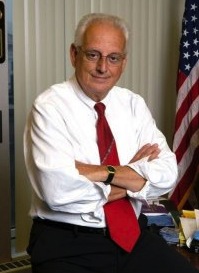 The final numbers are in and NJ had 285 organizational signatures out of a total of 466.
Overall between the signers and the elected officials who voted to support The Hurricane Sandy Tax Relief Act of 2013, 367 organizations and elected officials support this effort.
This is what we have achieved together:
This is 61% of the 466 total signatures;
Approval by the NJ Assembly 74-0 of a resolution supporting this effort;
The Senate is expected to pass a resolution soon;
The Jersey City Council voted 9-0 approved a resolution; and
One additional city council and at least six counties are planning to approve supporting resolutions.
Among other things, the legislation would provide an increased disaster allocation of Low-Income Housing Tax Credits (LIHTC) by increasing the per capita rate to $8, providing $250 million in New Markets Tax Credits (NMTC) and providing tax-exempt bonds for Sandy-impacted areas.
Our work will continue as cities and counties approve their resolutions and with the blank slate federal tax reform potentially targeting the LIHTC.
Click here to view the list of signers.

Click here to read the letter with singers.

Click here to read HR2137.
Representative Bill Pascrell along with Congressmen Frank LoBiondo and Rodney Frelinghuysen and eight other members of the NJ delegation sponsored HR2137.
In addition to the three NJ congressional sponsors, eight of the co-sponsors are from NJ.
Thanks again for everyone's help in this important campaign.