Senate Marks Up Health Funding Bill
Increases Mental Health Funding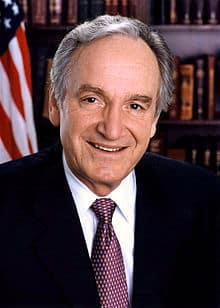 On July 9, the Labor, Health and Human Services, Education and Related Agencies (Labor-H) Subcommittee of the Senate Appropriations Committee marked up draft legislation for FY 2014 funding for programs under its jurisdiction.
Among some of the budget items are:
Mental Health Services: The bill includes $119 million in new funding to increase access to mental health services. This includes a total of $95 million for the administration's Now is the Time initiative: $15 million for Mental Health First Aid programs that teach individuals to identify and respond to the signs of mental illness; $40 million for Project AWARE State grants, which will focus on making schools safer and connecting young people with mental health services; and $40 million in new funding to address shortages in the behavioral health workforce. In addition, the bill includes a new 5 percent set-aside within the Community Mental Health Services Block Grant that will allocate $24 million to evidence-based programs addressing the needs of individuals with the early signs of serious mental illness.
Safe and Healthy Schools: Safe, positive school environments can help reduce unhealthy student behavior, increase academic achievement, and counter the effects that violence can have on students. The bill includes $195 million specifically to improve learning conditions in the Nation's schools. Highlights include: $50 million for a new School Climate Transformation Grants program; $25 million to help school districts develop, implement, and improve their emergency management plans; $25 million for Project Prevent, which will help schools in troubled communities break the cycle of violence; and up to $8 million for Project SERV, which offers education-related services following a violent or traumatic event.
Low Income Home Energy Assistance Program (LIHEAP): The bill includes nearly $3.5 billion for LIHEAP, the same level as in fiscal year 2013.
Community Services Block Grant: The bill includes $676 million for this program, the same level as in fiscal year 2013.
More details will be available once the bill is finalized.
Click here for budget details.
Click here for a budget chart.