Rapid Re-Housing Ends Homelessness
Mercer Alliance Model Works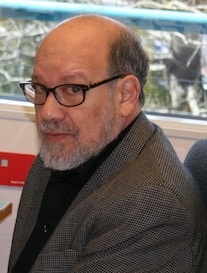 We found the July 1, 2013 editorial in The Times of Trenton reminder of the success of the Mercer Alliance to End Homelessness under the leadership of Herb Levine.
The editorial – Rapid Rehousing program shows great promise in helping Mercer's homeless – reminds us that we can and must end homelessness.
Herb Levine has a way with words.

Describing the casualties of poverty, addiction and plain bad luck, he had this to say in a recent interview with Times staffer Nicole Mulvaney:

"They got left behind on the battlefield of life, and we go back and pick them up and give them a new start," he said of the Mercer Alliance to End Homelessness.

It's a crystal clear image of the transit from muddy, bloody circumstances to home, health and hope that the alliance works to facilitate.
The editorial reviewed the success to date:
Addressing all aspects of the problem, the alliance has been able to arrive at solutions for every part of the homelessness quandary. Rather than piecemeal reaction, it embraces an all-inclusive approach.

Housing First helps individuals who need long-term services because of problems such as drug addictions and mental illness, offering supportive housing and case managers who help them find apartments and pick out furniture.

Since 2008, 132 individuals in the Housing First program have moved into their own apartments, and only two have returned to homelessness, a success rate of 98.5 percent.

A counterpart program for families, called Rapid Rehousing, aids those whose homelessness is caused by financial hardship rather than deep personal issues, and who primarily need rent and job-seeking assistance.

Since 2010, that initiative has placed 359 families in permanent homes with an average wait of 54 days, compared with 339 days under the older model of transitional housing.
Click here to read the full editorial.