Call to Keep Municipal Housing Trust Funds
Conference Call for Affordable Housing
and Special Needs Developers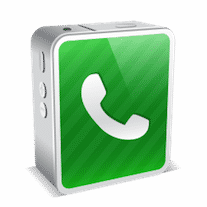 The Housing and Community Development Network of NJ (the Network) and the Supportive Housing Association of NJ (SHA) are pleased to host a one hour phone conference with Adam Gordon Esq. of the NJ Fair Share Housing Center (FSHC).
Mr. Gordon will provide an overview of the status of the law and will offer technical assistance and guidance on ways in which developers can challenge the take back of funds that have been planned for at the municipal level.
FSHC has been at the forefront of advocacy and litigation to protect the Mt Laurel Doctrine and preserve municipal housing trust funds for their intended purpose – development of affordable homes.
On June 7, 2013 the Appellate Court ruled that the Christie Administration, through the Council on Affordable Housing (COAH), must provide procedures that allow municipalities and developers to contest the return of these funds to the state treasury. The deadline for municipalities, developers and other interested parties to submit an initial challenge is August 2nd.
Don't miss this important opportunity. Please spread the word.
Time and Date: Tuesday, July 23rd at 4 PM (for one hour)
Phone Call Access Information:
Call in Number: 559-726-1000
Access Code: 881533#
Please RSVP by email to Ed Murphy.